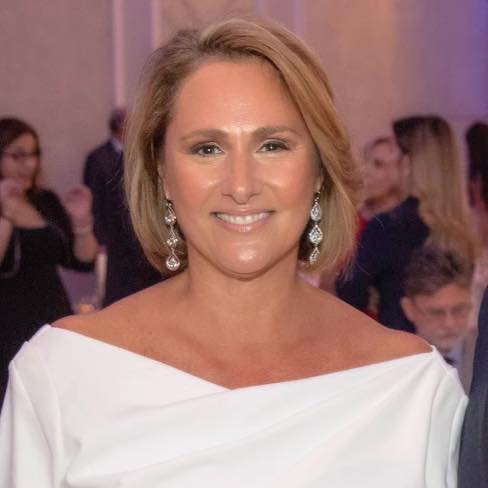 Julia D'Angelo Orlando, a 1983 alumna, never forgot her roots. For Julia, home is where her heart is. A real-life hometown heroine, battling homelessness in Bergen County. She is solving problems that improve lives, making ideas grow from an everyday solution to one that can take on a bigger challenge such as ending homelessness nationwide.
She received her B.S. in Psychology from Fordham University and her Ed.M, MA in Psychology from Columbia University. She spent 20 years working in New York City helping people with mental illness find housing as the Director for Residential Services at The Bridge, Inc. While trying help her mentally ill brother find housing a little over 10 years ago, she saw firsthand that it was nearly impossible to navigate the Bergen County housing system and immediately wanted to make a difference. She eventually did find housing for her brother, but going through the process truly caused her to rethink her career.
In 2009 she took the problem into her own hands so that she could improve the homeless response system in her community by becoming the Director of the Bergen County Housing, Health and Human Services Center in Hackensack, NJ. With over 25 years of clinical and managerial experience developing and providing social services in New York and New Jersey, she was able to provide the leadership necessary for the successful community-wide effort to end chronic homelessness. Because of her, Bergen County, New Jersey, is one of just two communities in the country to end both veteran and chronic homelessness. As a national expert in ending homelessness, she has appeared as a keynote speaker throughout the country emphasizing the best practices that communities need to embrace in their work to end homelessness.
This past Fall, she received the Lawrence R. Inserra Leadership Award from the Holy Name Medical Center at the Multiple Sclerosis Awards Dinner. The Lawrence R. Inserra Leadership Award was created in 2011 to recognize those who have exhibited patient advocacy, leadership, and commitment in the fight against Multiple Sclerosis.
A few short weeks ago, Julia came back to campus as a panelist for a Health and Wellness Panel hosted by the Upper School Psych 101 Club. In answering the questions during the panel discussion, Julia attributed that her formative years enabled her to combine her passion for psychology and her love of theatre to create a professional position that is personally fun and fulfilling. She went on to explain that her D-E experience not only in the classroom but on the stage prepared her for the work that she does today. Without countless hours and sleepless nights spent rehearsing and performing for various theatrical performances, she would not be as successful with the public speaking aspect of her role. It is in her public speaking presentations around the country that she is able to use the tools that D-E provided to help educate other communities about how they too can end homelessness using Bergen County's model. For her, all roads lead back to Dwight-Englewood.